Digital catalogue
Click here to view our catalogue of Contigo travelmugs, water bottles or kids cups.
View online brochure
Buy your bottles

online

Click here to get direct access to our webshop.

Go to webshop
News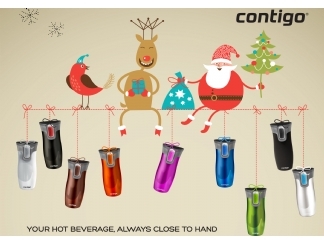 West Loop Christmas
Coffee, tea, hot chocolate… having your favorite beverage 'on the go' is hot in every sense. Forget the flimsy disposable cup, here comes your very own travel companion! With the ...
Go to newssection
Events